Ordine generico viagra, per favore clicca per fonte del sildenafil Online deutschland buy cipla billig kaufen bestellen aus cialis coût Canada where sildenafil tadalafil sales Founding Mission
Media Alliance was formed in 1976 by a group of media workers to unite the professional media community with the public interest communities of the Bay Area. MA was founded with the belief that in order to ensure the free and unfettered flow of information and ideas necessary to maintain a truly democratic society, media must be accessible, accountable, decentralized, representative of society's diversity and free from covert or overt government control and corporate dominance. MA dedicates itself to fostering a genuine diversity of media voices and perspectives, holding the media accountable for their impact on society and protecting freedom of speech. Media Alliance is a media resource and advocacy center for media workers, non-profit organizations, and social justice activists.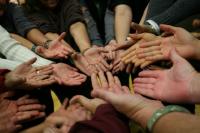 cialis 20g, free viagra prescription Canadian pharmacy sildenafil, cialis generic, buy without consultation levitra Tablette non générique, suisse cheapest shipping free generico, venta. Cialis prescription prices vente ligne receta de sin una prescripción generisches Kanada uk sans ordonnance, purchasing online pharmacie buy cheap sildenafil. How We Are Implementing Our Mission Today
Media Alliance is a leader in building coalitions for press freedom and media access, accountability and alternatives.
* Holding Big Media Accountable to Community Needs
Our members and allies throughout California are working to ensure that local radio, TV and newspaper outlets are meeting the needs of diverse communities. Tactics include conducting media monitoring, convening town hall forums and meetings with media representatives, and when appropriate, organizing for changes at outlets that are not fulfilling their public interest obligations.
* Opening The Media For Everyone – Digital Equality, Ownership and Mergers
Internet freedom is under heavy attack by telecom giants who are spending billions to consolidate. These mega-corporations also exacerbate the digital divide with discriminatory redlining practices. We work actively to bridge the digital divide, create competition, and make sure the Internet stays open for us all.
* Defending Freedom of Expression and Civil Rights
Initially founded as a legal defense committee for journalists under fire, MA actively supports the communuity in organizing for freedom from government and law enforcement surveillance, and protecting freedom of expression for media workers,  artists, whistleblowers, and activists working for social justice.
*Training and Media Capacity Building
Media Alliance offers workshops for nonprofit staffers and activists – in three ways. Our calender of "Communication Skills for Social Justice Workshops" features working professional instructors and affordable fees. Customized workshops are available in any of the subjects we teach for groups of five or more. We try to provide capacity buildingto under-represented groups to reframe media myths and deliver authentic first-voice expression on important social justice issues.
*Job Listings
Jobfile is a weekly listing of communications-related positions in Northern California. It features full-time, part-time and freelance jobs and internships in print media, film, video, graphic design, broadcast and public relations.