by Peter Maiden. Originally published at Central Valley Indy Bay
The California Public Utilities Commission held a public hearing January 15 on the question of the merger between T-Mobile and Sprint. Tracy Rosenberg of Media Alliance was there and gave an interview.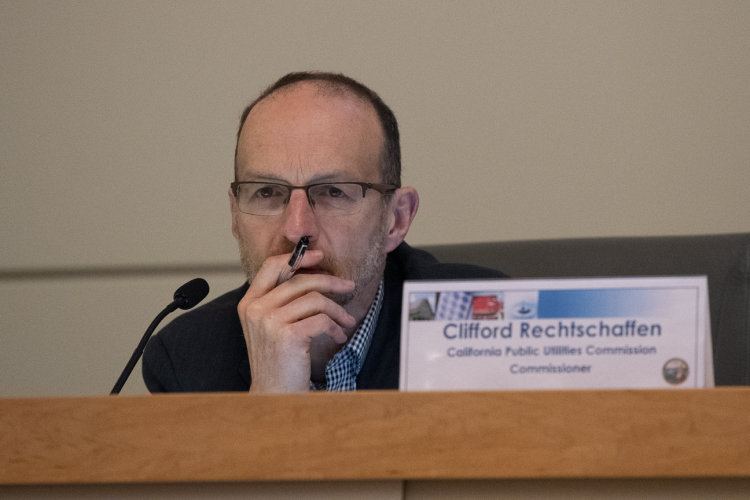 original image (1296×864)On January 15 a public hearing of the California Public Utilities Commission was held at Fresno City Hall on a proposed merger of Sprint and T-Mobile. The merger would create the third largest wireless provider, with 60% of the market for prepaid mobile phones. Media Alliance has been instrumental in bringing consumers into the conversation about corporate mergers. I spoke to Tracy Rosenberg of Media Alliance after the event.
"When I got to the motel where I'm spending the night down here, the desk clerk who was checking me in asked me why I happened to be in Fresno, so I told her that I´m coming to this hearing at City Hall, and it was about the T-Mobile Sprint merger. I didn't express my position on it … and the first thing that Debbie the desk clerk said to me was 'Don't let those two companies combine, because they'll raise all the prices!'
"But when we come to CPUC hearings … we find a number of different, what I would call 'interested parties' participating, and that includes company employees, and a number of Chamber of Commerce and business type groups. [Here they] were talking about rural broadband access, even though this merger is really unlikely to improve service in rural areas. It was kind of a company talking point."
Sprint and T-Mobile say they will initiate a 5G network, a systemic improvement, but Tracy said that could also be an empty promise, as many promises made in the course of mergers are broken.
Tracy continued, "It was good to see an auditorium full of people. I appreciated the fact that the Communications Workers of America brought some of their folks out, and I think they made some of the strongest statements of fact that we heard this evening. But it always breaks my heart that when there is an opportunity for public comment that it's often dominated by those who have a really tight and close interest to the merger rather than the random folks who essentially are not involved in the merger but are going to bear the impact of it."
The only Commissioner, of five altogether, who heard the comments at the meeting, was Cliff Rechtschaffen. He is assigned to oversee this merger procedure. He was previously an aide to Governor Brown.
"If you want to participate in meetings such as this, Tracy said, "you don't have to be an expert, that's not what these hearings are for. What you just have to be an impacted person. Speak from the heart: this is how I use my cell phone, this is how I use my wireless service, this is what I'm afraid might happen, this is what I struggle with, this is how much I can afford to pay, here's what would happen if it doubled.
"People can write down their feelings, whether they're an expert or not, and send that at any time to the Commission's Public Advisor, it's public.advisor [at] cpuc.ca.gov"