Three San Francisco residents who participated in protests that followed the death of George Floyd, have sued the San Francisco Police Department for use of the camera network of the Union Square Business Improvement District to monitor those protests.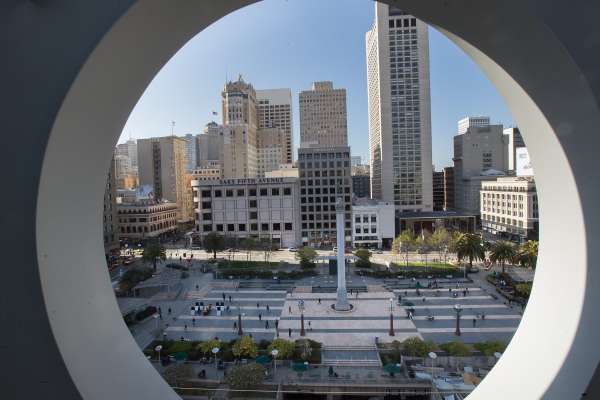 Hope Williams, Nathan Sheard and Nestor Reyes, represented by attorneys at the ACLU of Northern California and Electronic Frontier Foundation filed Williams vs San Francisco under San Francisco's May 2019 surveillance oversight ordinance.
Business Improvement Districts are quasi-public/private bodies created by cities to provide services and advocate for neighborhood business owners and then operated by created not for profits. San Francisco's BID's have been gifted with security cameras from private donors which have allowed them to set up extensive networks.
Between May 31 and June 7, 2020, the San Francisco Police Department requested and was granted real-time access to the camera footage and received at least one data dump of raw footage. This bulk surveillance of all protest activities in the vicinity of Union Square, the heart of downtown San Francisco, was not targeted to particular incidents and did not differentiate protected First Amendment activity.
SFPD did not notify the San Francisco Board of Supervisors nor did they disclose the use of the BID cameras as required by city law under the surveillance oversight framework. The BID activity was discovered via a public records request filed by the Electronic Frontier Foundation.
Read the legal complaint and a coalition letter to the City of San Francisco below.
Tell the SF Board of Supervisors the actions of SFPD were unacceptable here.