Update:  Farrell's ordinance passed the committee unanimously!
A new ordinance before SF's Supervisors requires SF landlords to provide a choice of telecom providers to tenants.
The ordininance, which is sponsored by Supervisor Farrell, requires San Francisco property owners to allow tenants to receive services from the Internet or cable provider of their choice and prevents landlords from declaring their properties exclusive for particular carriers.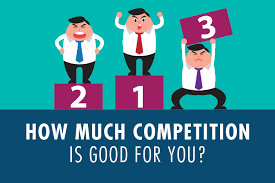 The ordinance provides for legal action if a landlord does not make right of way available for any licensed carrier their tenant wishes to use, as long as the carrier provides just and reasonable compensation.
Among the beneficiaries of the legislation would be Sonic.net whose fiber-based Internet services have not been available to many residents of San Francisco multi-occupancy buildings.
Competitive choice is generally effective in causing the price of services to be more responsive to consumer needs.
The full text of the ordinance is below and Media Alliance recommends that San Francisco residents support it.
The first appearance of the legislation will be at the Budget and Finance Committee on Wednesday November 30 at 10:00am.
SF Supv. Farrell Proposed Ordinance 161110 Introduced 10-18-16